About NetForYou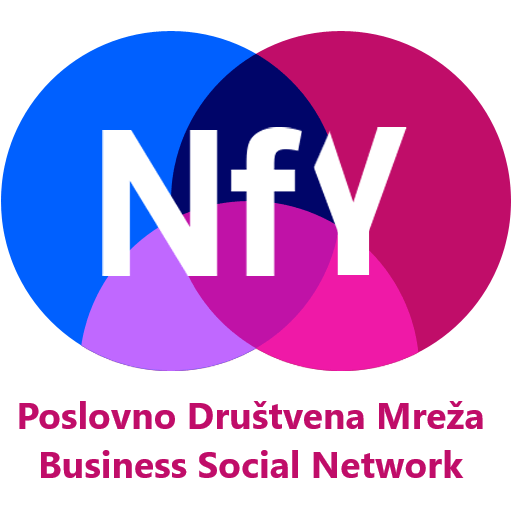 NetForYou
NetForYou is a database of companies, small businesses and handicrafts, as well as individuals from Serbia and the world!
NetForYou is a project that allows multimedia information (text, photos, videos, audio), companies, from the database to be available anywhere in the world, in units of time-seconds, in languages.
There is no electronic or any other medium that can simplify multimedia information from members of the NetForYou database to more people, the owners of mobile phones in a cheaper way!
1. NetForYou allows the members of the database to place or change their multimedia materials whenever they want to:
* Your logo
* Text - about yourself Serbian - English
* Photos
* Video materials
* Audio materials
* Ioutube materials
* Your voting material
* Messages
* Comments
* Set the map
* Communication
2. In the message exchange field you can communicate with any member of the database, and if it is anywhere in the world and if it is a mobile operator from that country, multimedia (texts, photos, videos, audio materials). You are communicating so that you absolutely do not use your cell phone's mobile phone numbers and if they are in any country in the world. There are no SMS or MMS charges!
3. NetForYou will send to each of its members, anywhere in the world, multimedia materials that happened to tens of thousands of mobile phones that are others, ... That same sending can be done by a mobile operator, but only in its own network ..., And what about those members around the world who are with other mobile operators? (When registering - you can choose if you want to receive information about multimedia jobs from another company from the Base Center - NetForYou.
4. Dear members, you have a unique opportunity to regularly, through your information on multimedia affairs, contact NetForYou Center.
NetForYou has succeeded in making every person in the world, the owner of the mobile phone put in his pocket, multimedia information of a member of the base ... (if that person has a mobile phone's middle quality at any time, anywhere in the world, in the cheapest way). ..
Psychologists say that social needs are motivators of buyers' behavior in modern commerce. Recommendation for companies is to use communication skills using modern information technology to meet the increasing needs of customers.
I AND MULTIMEDIAL COMMUNICATIONS BETWEEN YOURSELF
II MULTIMEDIAL COMMUNICATION BASE NetForYou with companies
III MULTIMEDIAL COMMUNICATION OF THE CENTER NetForYou WITH PHYSICAL PERSONS
IV MULTIMEDIAL COMMUNICATION OF PHYSICAL PERSONS BETWEEN YOURSELF
V IN SHOWING MULTIMEDIAL CONTENT IN THE OPTION PUBLICATION - CURRENT ASSETS OF BUSINESS SITUATION OF BUSINESS ENTITIES AS A PHYSICAL BUSINESS
VI IN COMMENTS, YOU HAVE THE POSSIBILITY TO REACH THE PUBLICATIONS
PROJECT NetForYou implies, in this case, absolute, comparative and competitive advantages, because the Project, according to its idea, by its (innovative) technology, technical sustainability, market positioning, extremely high profitability, interactive online, multimedia communication, Unique, And can not be measured with a competition that does not actually exist!
Based on the above material, the goal of the NetForYou Project
- Through the state-of-the-art technology, the development of the business of all members of NetForYou is accelerating, where at the same time the most economic propaganda and profits are realized ...
- Developing a sales channel in the most modern way ...
- Development, coordination of the work of the network of regional and local centers in certain areas (tourism of metals, construction, trade ...)
This text and other explanations are available at netforyou.net about the Project!
If you have any questions, please ask the administrator: Send a message to the administrator!
Or contact us by mail: office@netforyou.net